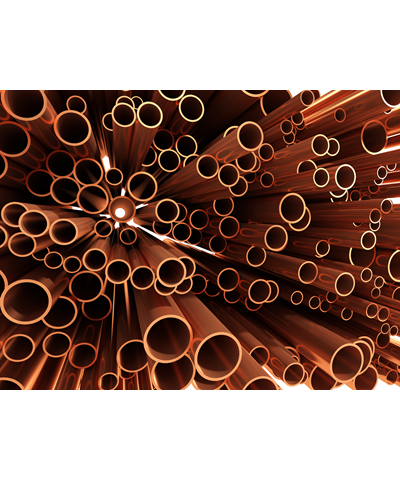 CW024A, Cu-DHP
5 x 1 x 45000 mm
These precisely manufactured and clean tubes can be adapted
to suit all relevant areas of application. Extremely accurate flow volumes are one of the  special features. We supply these seamlessly drawn copper tubes in coils and as level wound coils.
Type of tube:           Drawn, seamless copper tube
Delivery form:         Coils / LWC / Straight lengths
Material:                  Cu-DHP / Cu-ETP
Temper:                  All tempers
Outside Diameter: 3.0  - 6.0 mm
Wall thickness:         0.3 -1.0 mm
Specifications:         According to the customer's specifications
CW024A, Cu-DHP
We are not liable for items out of stock. The specified weight is theoretical. Please contact us if you have any further enquiries.
Alloys
Density
Cu
P
Name
g/cm3
Min
Min
Max
CW024A, Cu-DHP
8.9
99.9
0.015
0.04