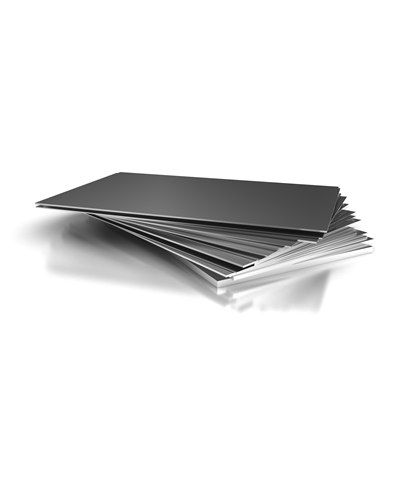 EN AW-1050A
1 x 1250 x 2500 mm
EN AW-1050A
It is the most pure form of aluminium and the most common plate alloy. The alloy has a good property regarding bending and welding, and it is suitable for surface treatment.
It contains 99.5 % aluminium, and they mainly produce it in thickness from 0.5 mm - 6 mm.
EN AW-1050A DDQ:
It contains 99,5% aluminum and is produced in a very soft temper, making it suitable for deep drawing applications. Mainly produced in thickness 1,00 mm, 1,25 m, 1,05 mm and 2,00 mm.
We are not liable for items out of stock. The specified weight is theoretical. Please contact us if you have any further enquiries.
Alloys
Density
Si
Fe
Cu
Mn
Mg
Zn
Ti
Other
Al
Name
g/cm3
Max
Max
Max
Max
Min
Max
Max
Max
Max
Min
EN AW-1050A
2.7
Al
0.25
0.4
0.05
0.01
0.05
0.05
0.05
0.05
0.03
99.5
Aluminium Properties
Thermal conductivity
Coefficient of thermal expansion
Melting point
Elastic modulus
Electrical conductivity
Alloy
Temper
W/m*K
µm/(m*K)
min °C
KN/mm2
%IACS
EN AW-1050A
Hx2
229
23.5
645
658
69
59.5
EN AW-1050A
Hx4
229
23.5
645
658
69
59.5
EN AW-1050A
Hx6
229
23.5
645
658
69
59.5
EN AW-1050A
Hx8
229
23.5
645
658
69
59.5
EN AW-1050A
Hx9
229
23.5
645
658
69
59.5
EN AW-1050A
O
229
23.5
645
658
69
59.5
Mechanical properties
Tensile strength (Rm) MPa
Proof stress (Rp0,2)
Elongation
Brinell Hardness
Thickness interval
Elongation A50mm
Bend radius 90°
Bend radius 180°
Norm
Alloy
Temper
Rm N/mm2
MPa
% min
HBS
mm
% min
t
t
EN 485-2:2008
EN AW-1050A
H14
105
145
85
-
34
0.2
0.5
2
0
1
EN 485-2:2008
EN AW-1050A
H14
105
145
85
-
34
0.5
1.5
2
0.5
1
EN 485-2:2008
EN AW-1050A
H14
105
145
85
-
34
1.5
3
4
1
1
EN 485-2:2008
EN AW-1050A
H14
105
145
85
-
34
3
6
5
1.5
-
EN 485-2:2008
EN AW-1050A
H14
105
145
85
-
34
6
12.5
6
2.5
-
EN 485-2:2008
EN AW-1050A
H14
105
145
85
6
34
12.5
25
-
-
-
EN 485-2:2008
EN AW-1050A
H24
105
145
75
-
33
0.2
0.5
3
0
1
EN 485-2:2008
EN AW-1050A
H24
105
145
75
-
33
0.5
1.5
4
0.5
1
EN 485-2:2008
EN AW-1050A
H24
105
145
75
-
33
1.5
3
5
1
1
EN 485-2:2008
EN AW-1050A
H24
105
145
75
-
33
3
6
8
1.5
1.5
EN 485-2:2008
EN AW-1050A
H24
105
145
75
-
33
6
12.5
8
2.5
-